Dale Power Solutions are one of the UK's oldest suppliers of generators and UPS systems. They are a leading provider of mission critical equipment to the finance, oil, healthcare and telecoms sectors amongst others.
Askew Brook worked closely with the different teams at Dale Power in order to understand what was important; within the industry, to their customers and to the company, both now and in the future. A structure and content plan was developed to ensure that each area of the business was accounted for, but explained what sets Dale Power apart from their competitors.
The nationwide coverage that Dale Power has and the knowledge of their employees is second to none so it was important that their core offerings and unique selling points were put front and centre. Complex, technical industries can often get lost in the detail, alienating other potential customers. The challenge was to show their extensive technical knowledge but provide other content that could be understood by people further up the procurement chain.
SEO is key for companies like Dale Power and it was a key consideration from day one of the project. Our research enabled us to identify, measure and track their progress over the coming weeks, months and years.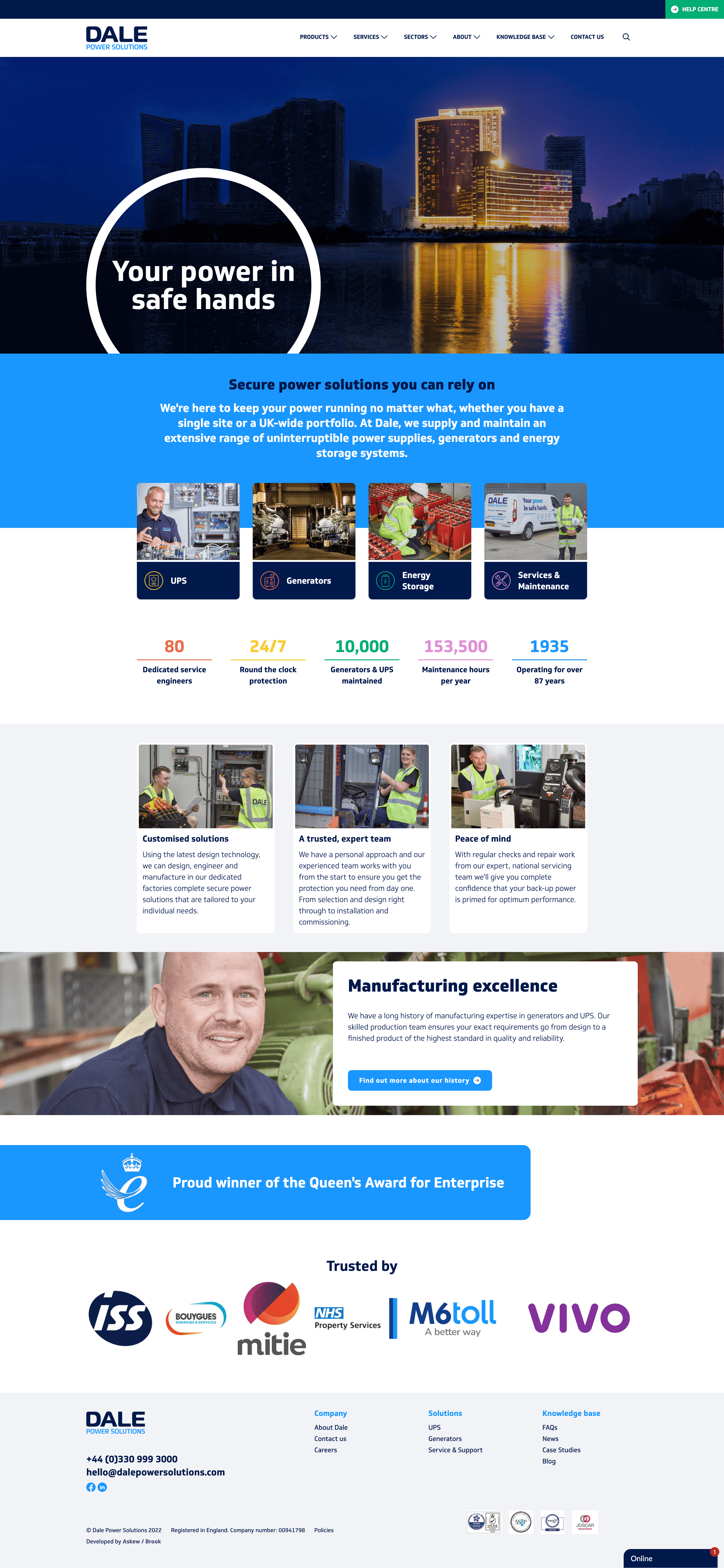 Visit the site