Five Star Stays form part of the HQ Collection and manage high-quality self-catering properties across three separate locations and three separate settings.
The team at Five Star Stays were very keen to offer a high-quality user experience but couldn't find a Property Management System (PMS) that provided an experience that was acceptable for their guests. All the platforms they reviewed offered integration via industry standard methods such as linking off to a third-party site or embedding an iFrame into their website.
Askew Book worked with them to find a PMS that provided an API route for integration and built a website that incorporated a custom booking flow that allowed the brand to be controlled throughout the customer journey. This means that property availability can be searched in real time, accurate room rates calculated, discounts applied and part or complete payment taken without the user leaving the website.
This information is then sent to the PMS in real-time and the transaction is secured with the Five Star Stays team. The booking can then be administered in the same way as reservations that were made direct or via other routes such as booking.com.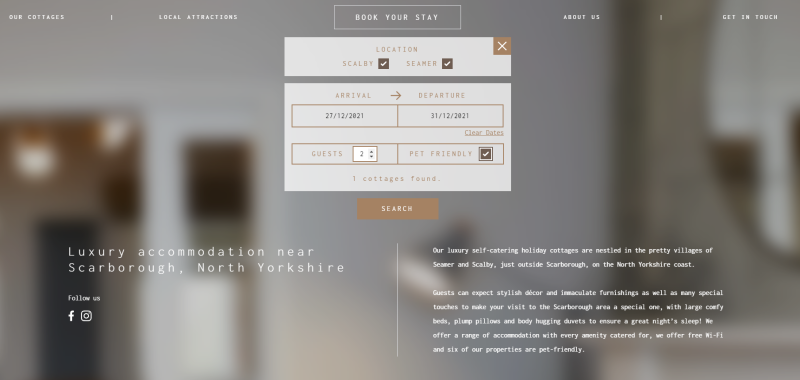 Visit the site